Our capabilities start with being part of the Graham Group, a 95-year-old construction and development company with locations across Canada and the United States. Gracorp combines its local delivery with its multi-national capability and draws on the expertise of over 1,700 personnel that complete over 500 projects per year. As a fully integrated component of the Graham Group, Gracorp delivers all disciplines required to finance, develop, construct, and enhance the commercial viability of its developments. Through constant internal collaboration, Gracorp provides value and efficiency through ongoing target value design, value engineering exercises, constructability reviews, and finding creative and innovative solutions.
Whatever the size of project or issue, Gracorp has the in-house capability to take a project through every stage of development.
Sourcing & Feasibility
Gracorp identifies high-value development sites for extensive due-diligence to determine suitability for investment and development. Drawing on the multi-disciplinary expertise within the Graham Group and its vast network of industry connections, only the highest quality development opportunities are progressed.
Financing & Acquisition
Development opportunities that meet Gracorp's strict criteria follow a structured approach that balances financial risk with return. Staged project reports and formal signoffs inform financing structures that allows capital to prudently participate in the de-risking process.
Planning & Design
Our priority is to bring the projects' full vision to life. From an initial idea or concept through project delivery, Gracorp applies industry-leading planning and design practices that ensure each project aligns with our partners' goals, local community planning objectives and end-user's needs while creatively maximizing a property's value.
Construction & Delivery
We are a proud subsidiary of the Graham Group — a construction company with over 95 years of building experience. Graham has and continues to build with excellence on countless projects within varying sectors across North America. Working together, we can minimize risk and deliver the highest quality product, on time and on budget.
Lease-up, Sales & Customer Care
From the very first stages of development research, Gracorp identifies who the project will be built for, their needs and lifestyles. This understanding enables our team to best reach, attract and meet the needs of each end-user.
Asset & Property Management
Gracorp's proactive approach to asset and property management is part of the long-lasting success of each project we develop. Through calculated planning and dedicated maintenance, Gracorp has the expertise needed to maximize the life of each investment.
Refinancing & Divestiture
Our end goal is that our client's investments are protected and that they remain profitable long-term. Our approach ensures that refinancing and divestiture, if desired, happens at the right time to deliver the best outcomes for our investors and clients.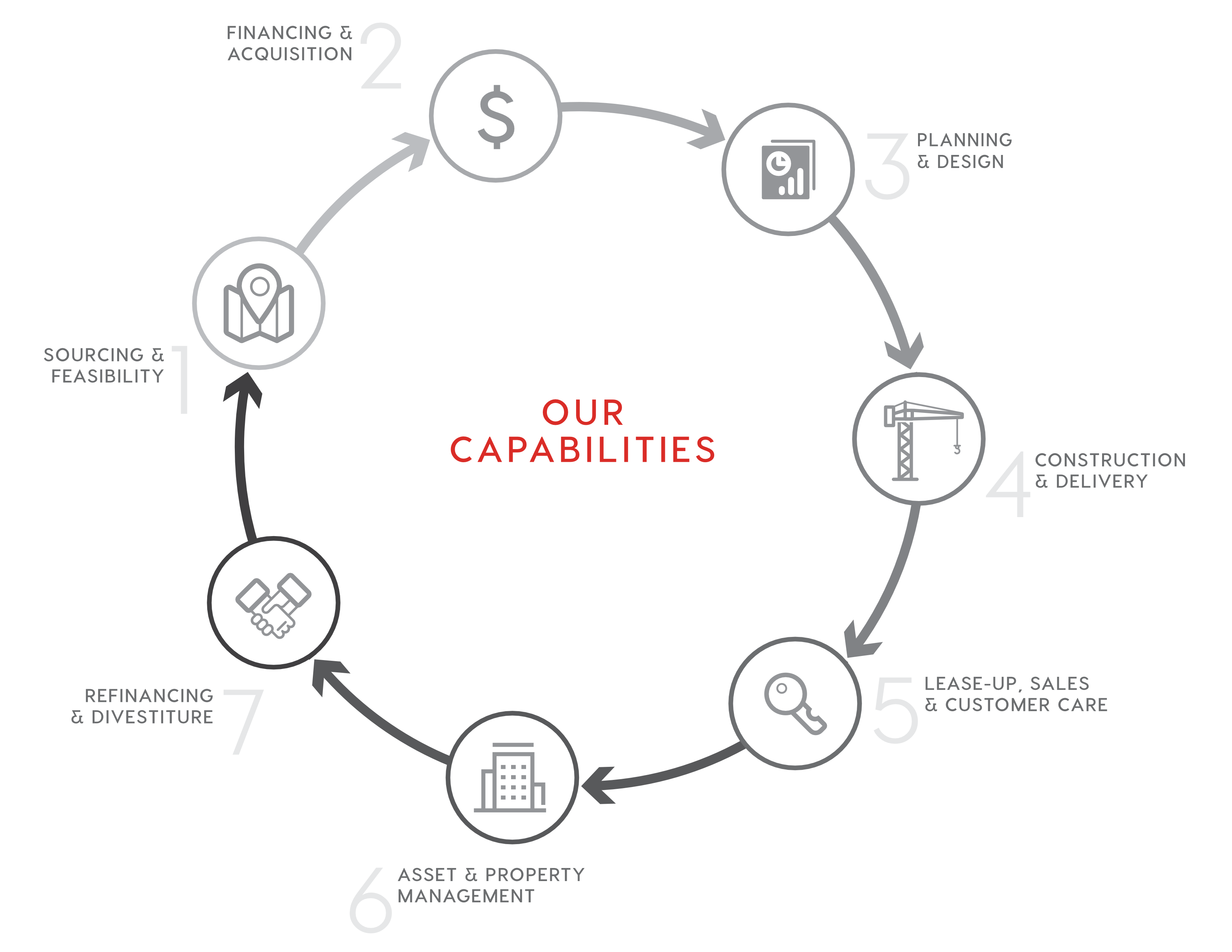 Read more about what we do
With discipline and transparency as a top priority, Gracorp has developed a framework for successful project execution. 
We develop partnerships from a diverse client base and have the expertise to ensure positive project outcomes for all stakeholders. 
Our company is led by the best in the industry. With their experience and knowledge of the niche markets we serve, our team drives our success.