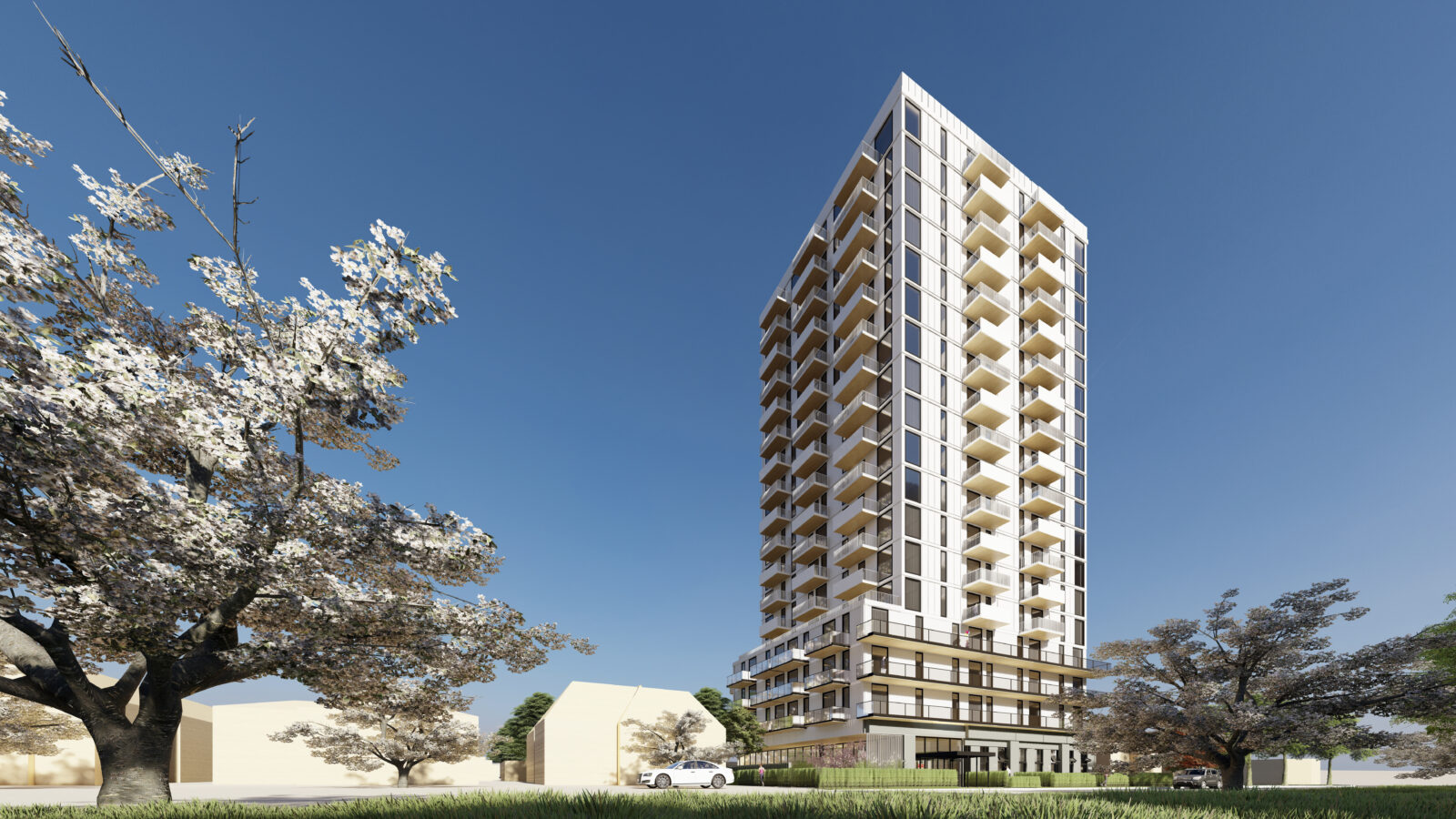 Gracorp and Minto Group Partner to Develop a Rental Community in Vancouver's Oakridge Neighbourhood
FOR IMMEDIATE RELEASE | January 9, 2023
As part of a future-focused approach to development and rental housing, Gracorp Properties Ltd (Gracorp) and Minto Group's Apartments Division (Minto) have partnered to redevelop three existing single-family homes at 427 – 449 West 39th Ave into an 18-storey rental community in Vancouver's rapidly evolving Oakridge neighbourhood.
The character of the building will reflect a health, wellness, and healing theme. The building will use a low-carbon energy system for heating and domestic hot water, while providing air conditioning to all units to maximize occupant comfort. In addition, it will provide a diverse amenity package on both the ground floor and rooftop for the use and enjoyment of the residents.
Gracorp submitted a rezoning application in March 2022 which includes a provision for 20% of the net residential area to be below-market housing in perpetuity. The project will add a net gain of approximately 142 market rental units plus 34 below-market rental units – 35% of which are family units – to the City of Vancouver's much needed secured rental stock. Phase 3 of the Cambie Corridor Plan aims to transform existing single-family neighbourhoods into walkable communities where more people will be able to live, work, shop, learn and play.
"West 39th is the start of an exciting new partnership between Minto and Gracorp. Minto has an extensive platform that brings an industry leading focus on the tenant experience. Gracorp is excited to partner with Minto and this relationship positively leverages the synergies between the two firms." Bruce Black, Vice President, Gracorp.
"Minto is proud to partner with Gracorp and looks forward to a long and productive working partnership in the Vancouver market.  We feel very fortunate to work with such a prestigious and well-established company building the future of Canada's west coast."  Michael Waters, CEO, Minto Group.
———
About Gracorp
Gracorp is the real estate development subsidiary of the Graham Group, one of North America's largest and most respected construction companies. Gracorp's expansive portfolio stretches across residential and commercial developments in Alberta, British Columbia, and Washington State. From building communities to large shopping spaces, our expertise has led to delivering successful mixed-use, multi-family residential, office, industrial and retail projects. By committing to developing projects with lasting value, Gracorp consistently deliver excellent results for clients, communities and the end-user.
About Minto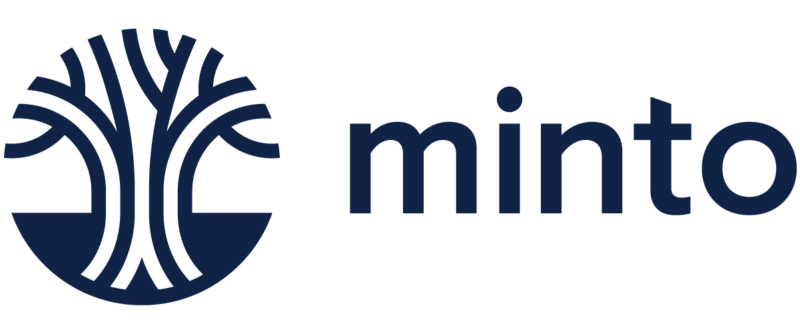 Established in 1955, the Minto Group is a fully integrated real estate company offering new homes and condos, apartment rentals, furnished suites, commercial space, property and investment management. The company is a two-time winner of the Building Industry and Land Development Association's Green Builder of the Year award, four-time winner of EnerQuality's Ontario Green Builder of the Year award and three-time winner of the Ontario Home Builder Association's Home Builder of the Year award. In 2022, Minto Group was also recognized as the first employer outside of the U.S. to receive Workhuman Certification—an honour which distinguishes companies committed to providing an environment where all employees are valued and thrive. For more information, visit www.minto.com.
MEDIA CONTACT: 
Gracorp
info@gracorp.com