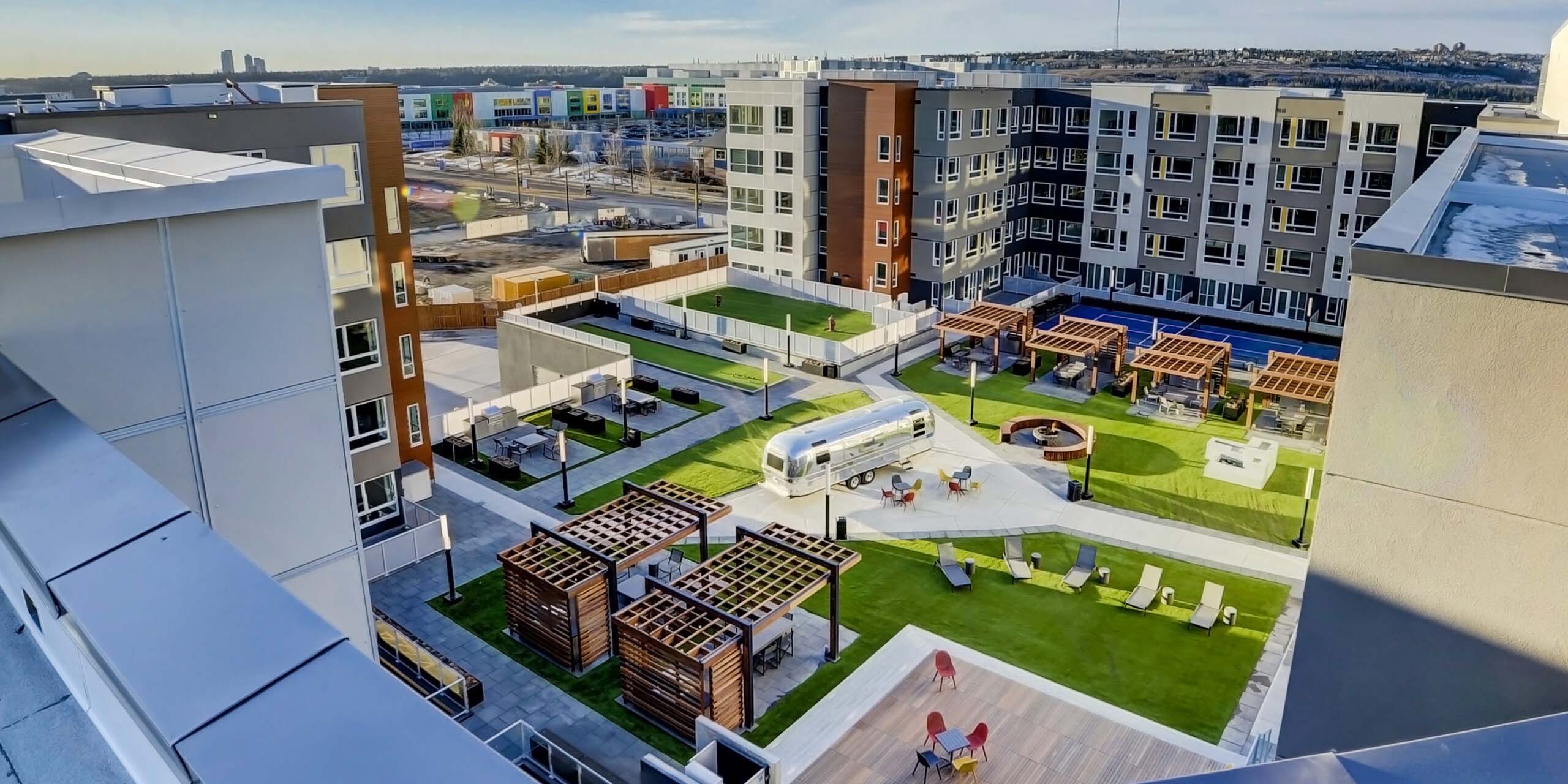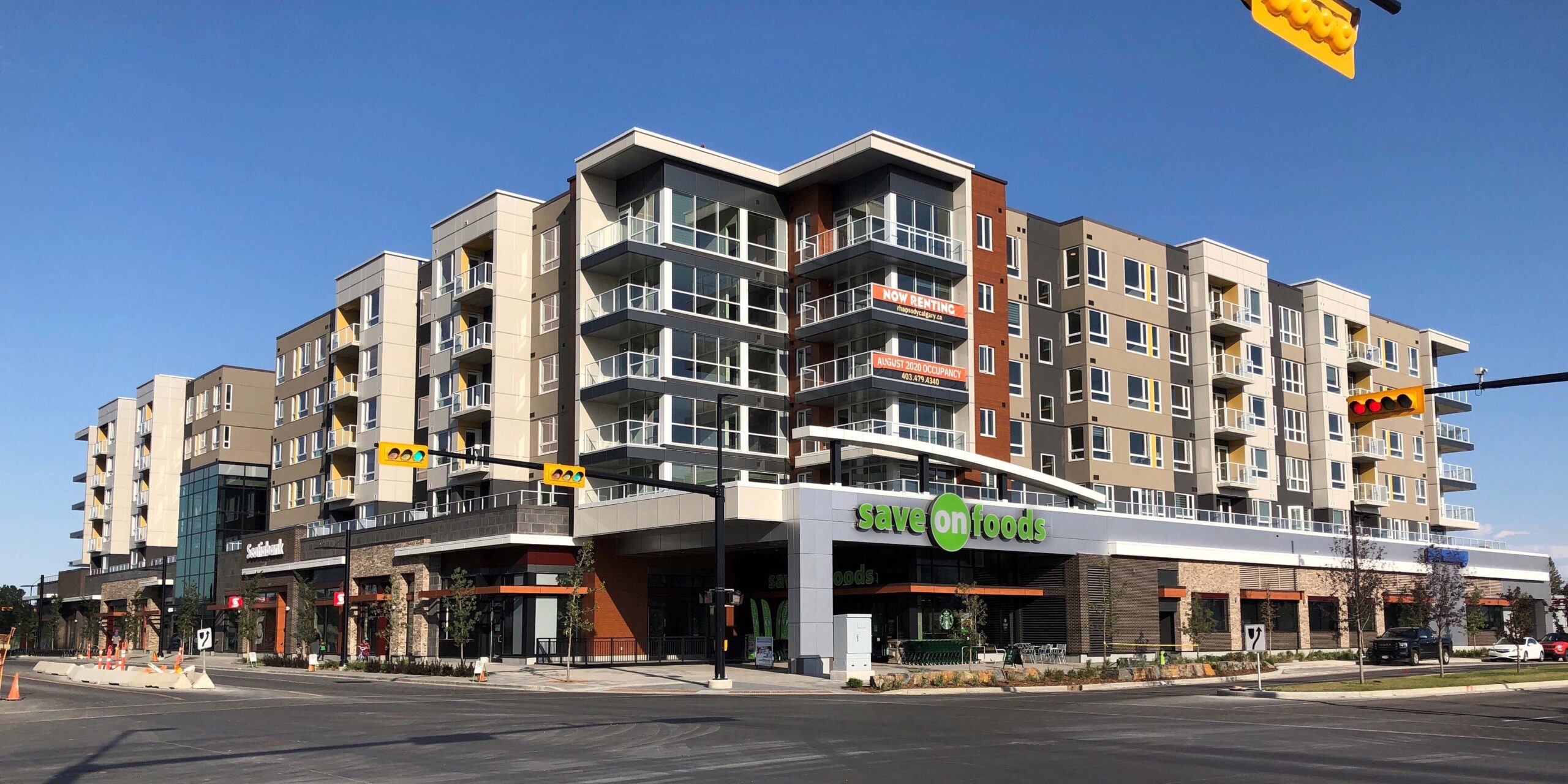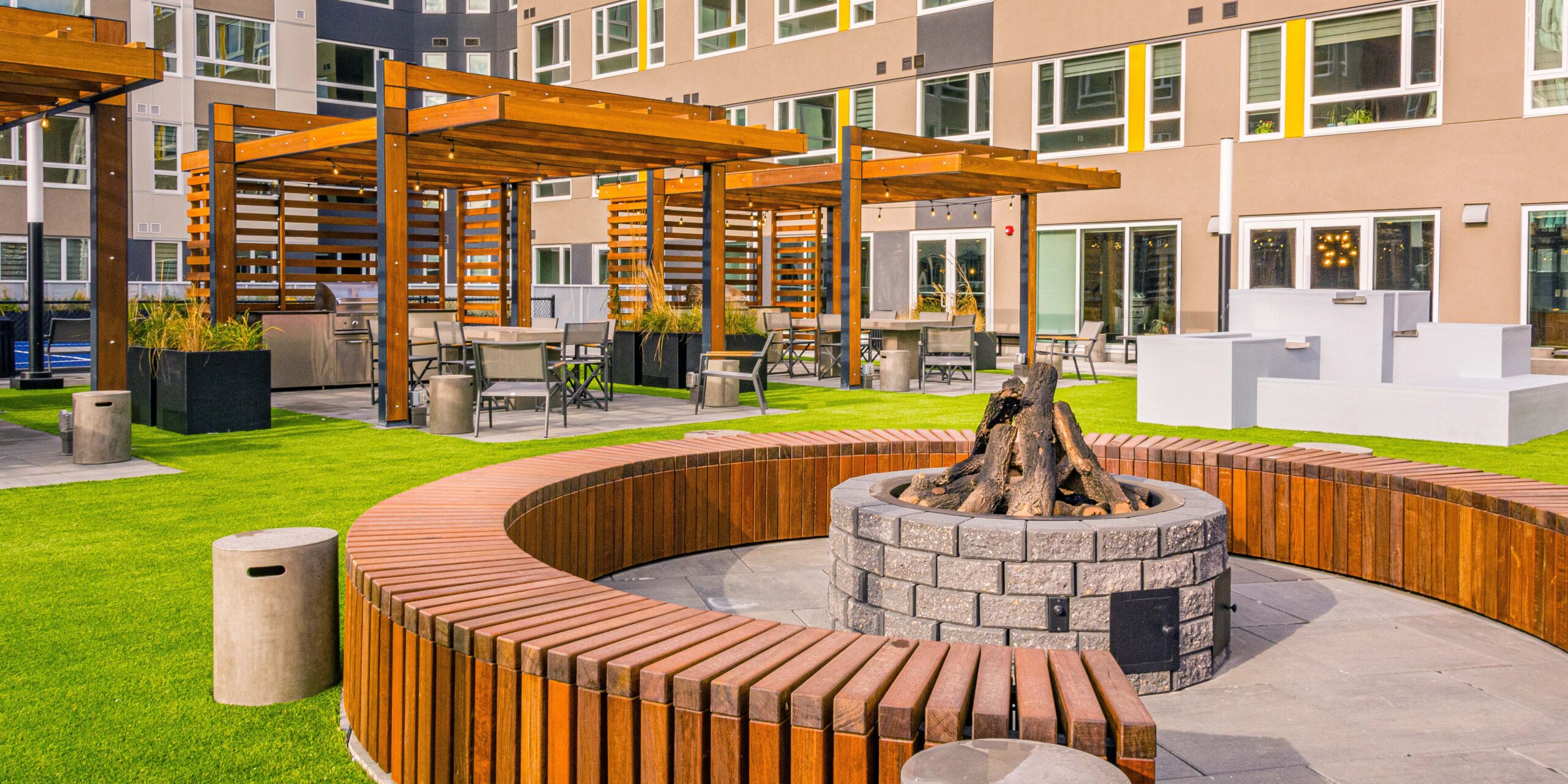 GRACORP PROPERTIES Sells ARIA in CALGARY'S UNIVERSITY DISTRICT
October 26, 2021 | FOR IMMEDIATE RELEASE
Gracorp Properties is pleased to announce the sale of ARIA, a multi-family property located in Calgary's University District, to Harrison Street.
ARIA is at the heart of Calgary's University District with 286-one, two and three-bedroom upscale rental apartments on six floors above street front retail. Located next to the Alberta Children's Hospital and within walking distance of the University of Calgary, ARIA's high-quality amenities and modern construction has proven to be very attractive to students, young professionals and healthcare workers.
ARIA's ground level retail is owned by University District Trust and provides additional amenities, including a large format grocer, coffee shop, liquor store, and several quick service restaurants. Additional quick service restaurants, personal service providers, and a movie theatre are located adjacent to ARIA.
"ARIA is one of Gracorp's marquee multi-family developments," asserts Novy Cheema, Managing Director for Gracorp. "Its unique location next to the University of Calgary and the Alberta Children's Hospital is what drew us to University District." The building's market leading amenities, coupled with all the community amenities, and luxury apartments with modern finishes have proven to be very attractive. Gracorp is extremely proud of the results of this development.
"We are thrilled to pass the ARIA reigns to one of the leading investment management firms in Harrison Street. Gracorp looks forward to continuing the success of ARIA and bringing its industry leading development expertise to additional development in the University District," adds Cheema.
ABOUT GRACORP
Gracorp is the real estate development subsidiary of the Graham Group, one of North America's largest and most respected construction companies. Our expansive portfolio stretches across residential and commercial developments in Alberta, British Columbia, and Washington. From building communities to large shopping spaces, our expertise has led to delivering successful mixed-use, multi-family residential, office, industrial and retail projects. By committing to developing projects with lasting value, we consistently deliver excellent results for our clients, communities and the end-user.