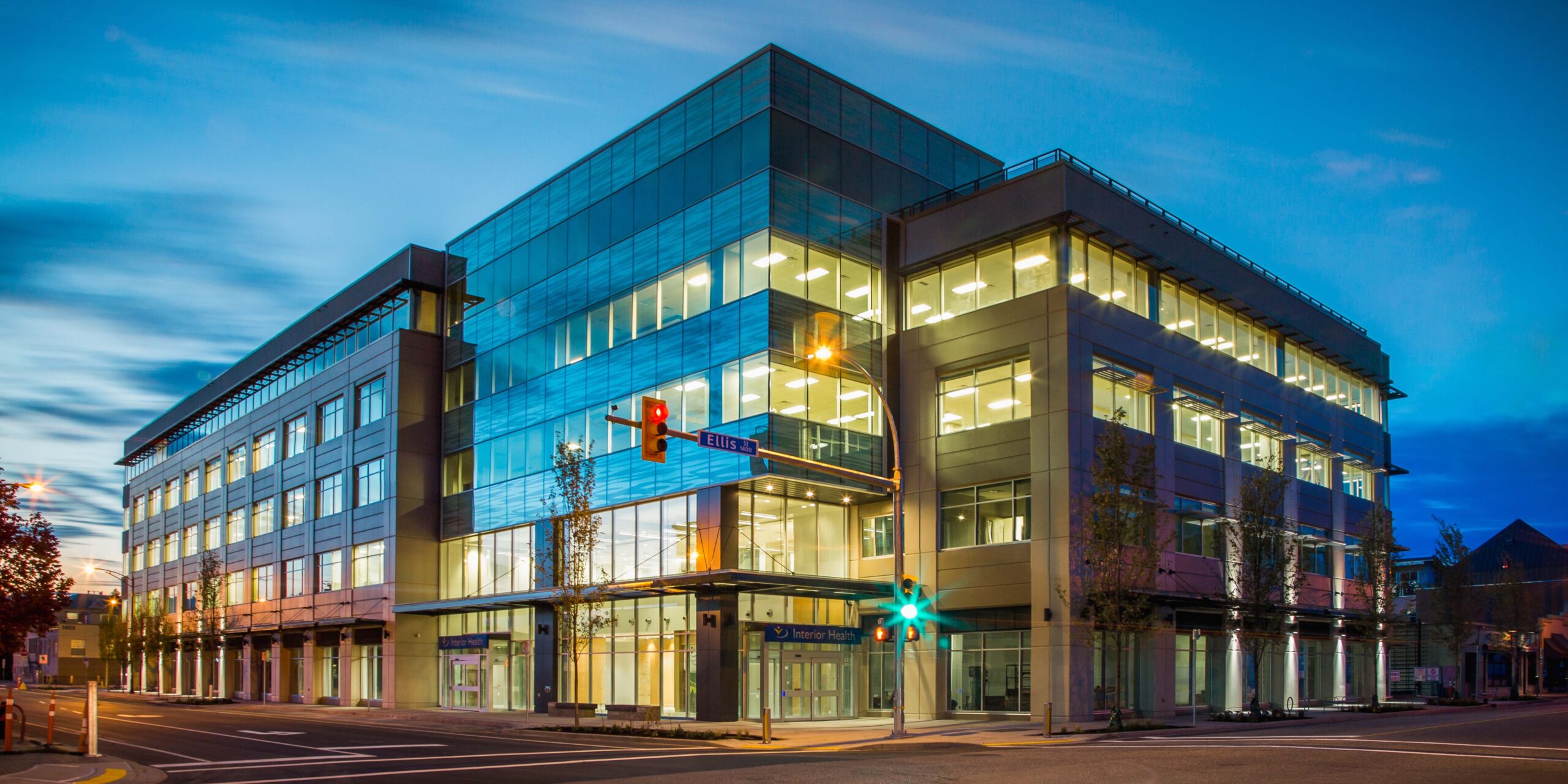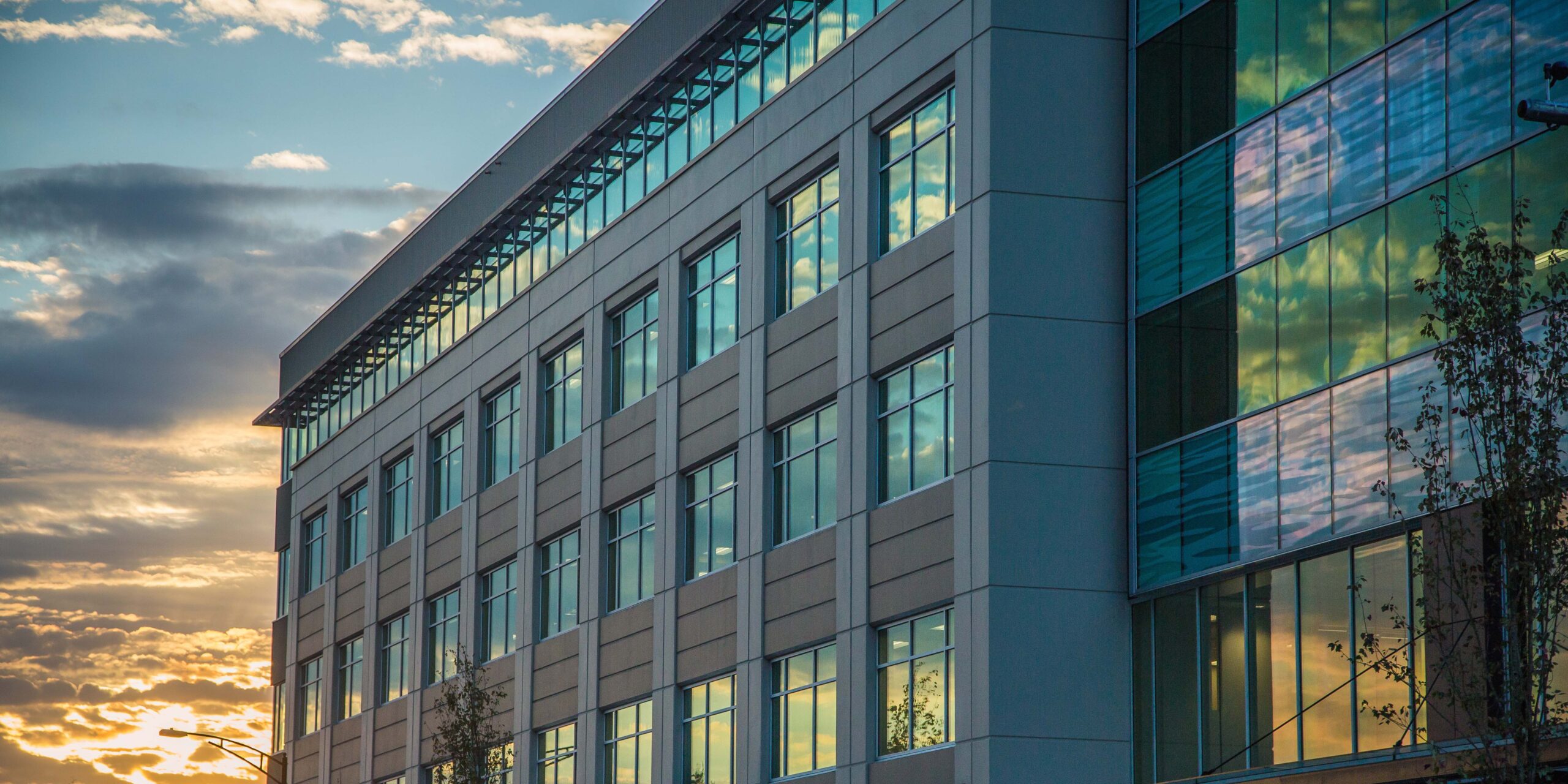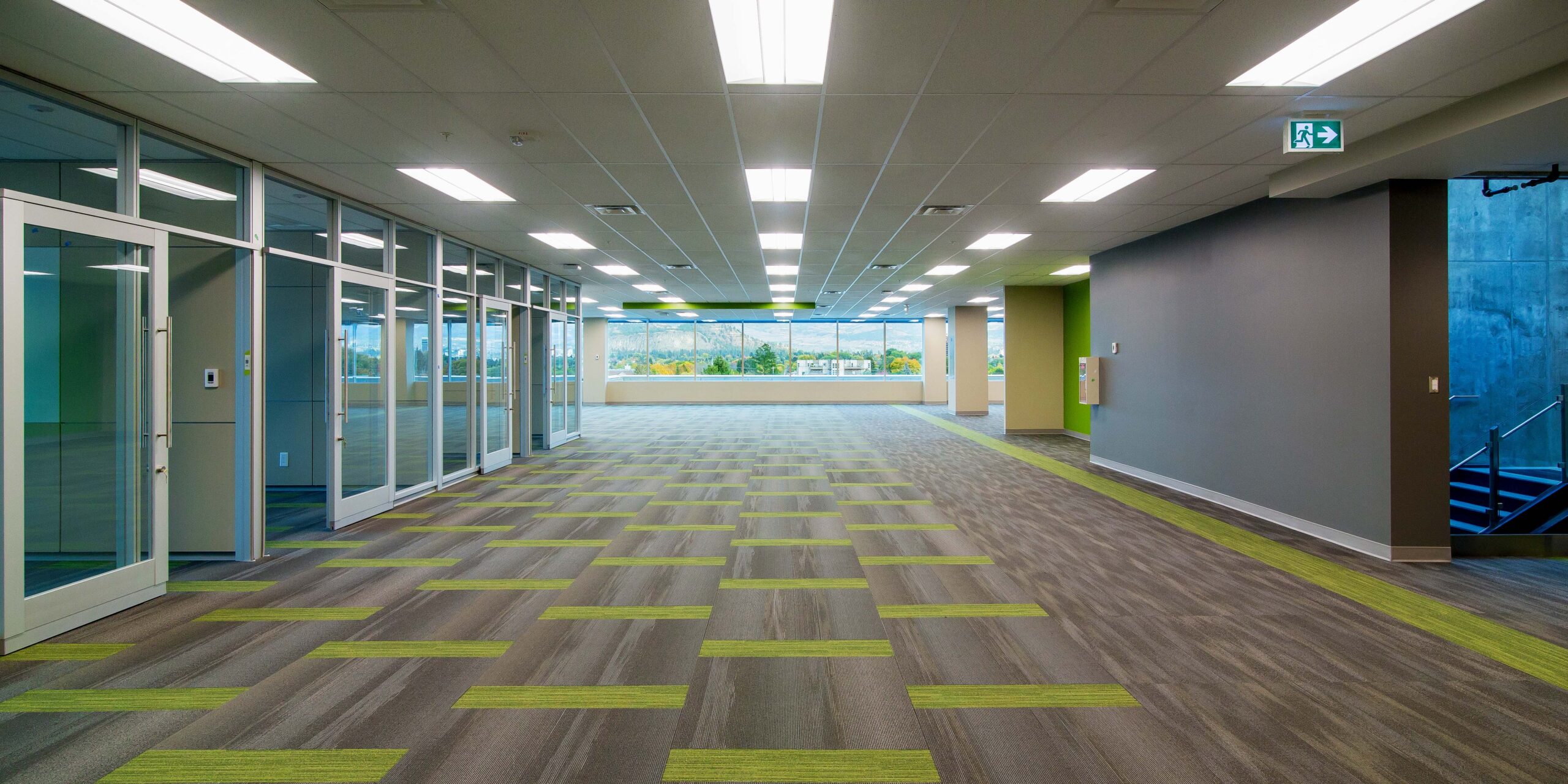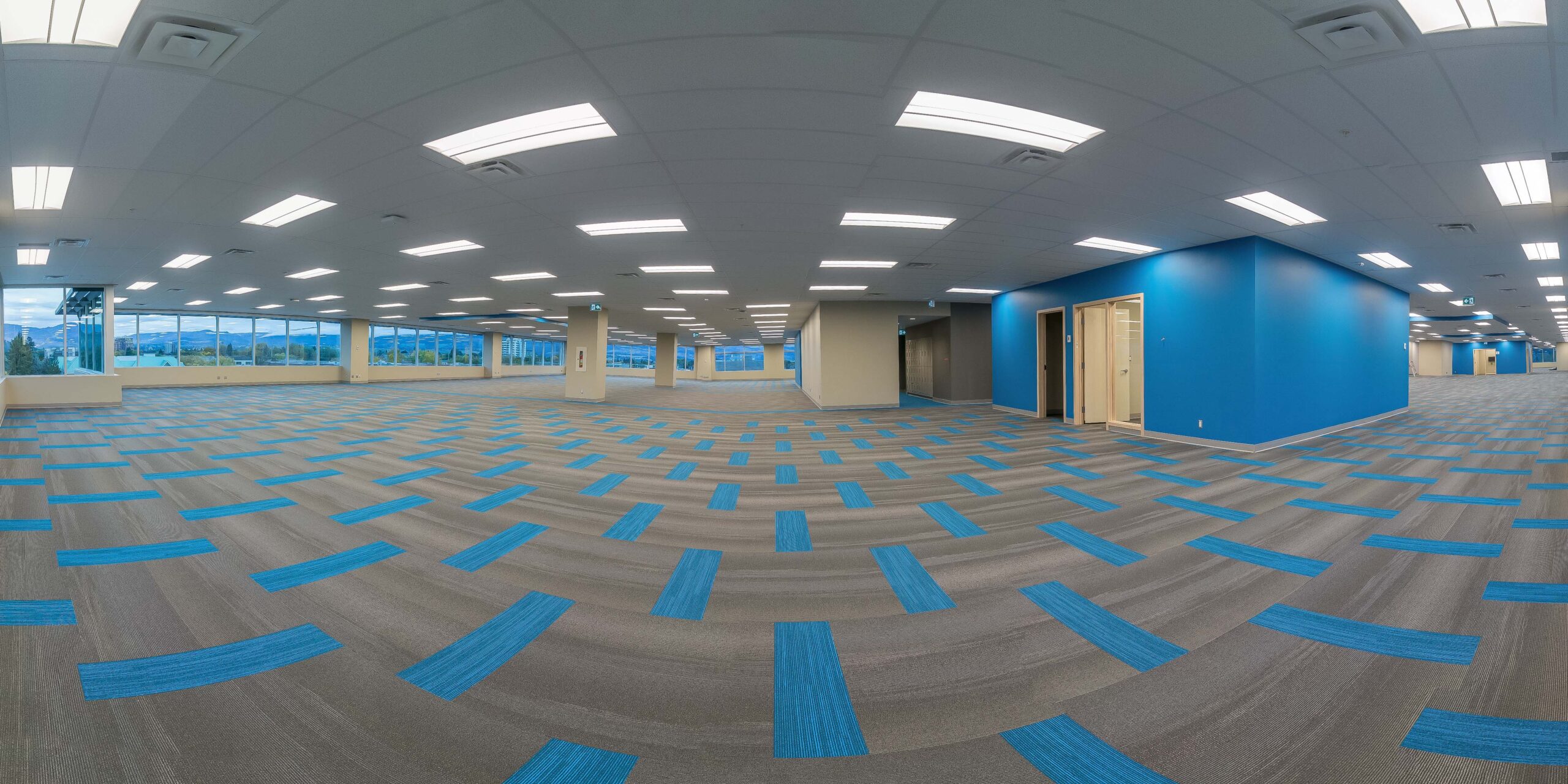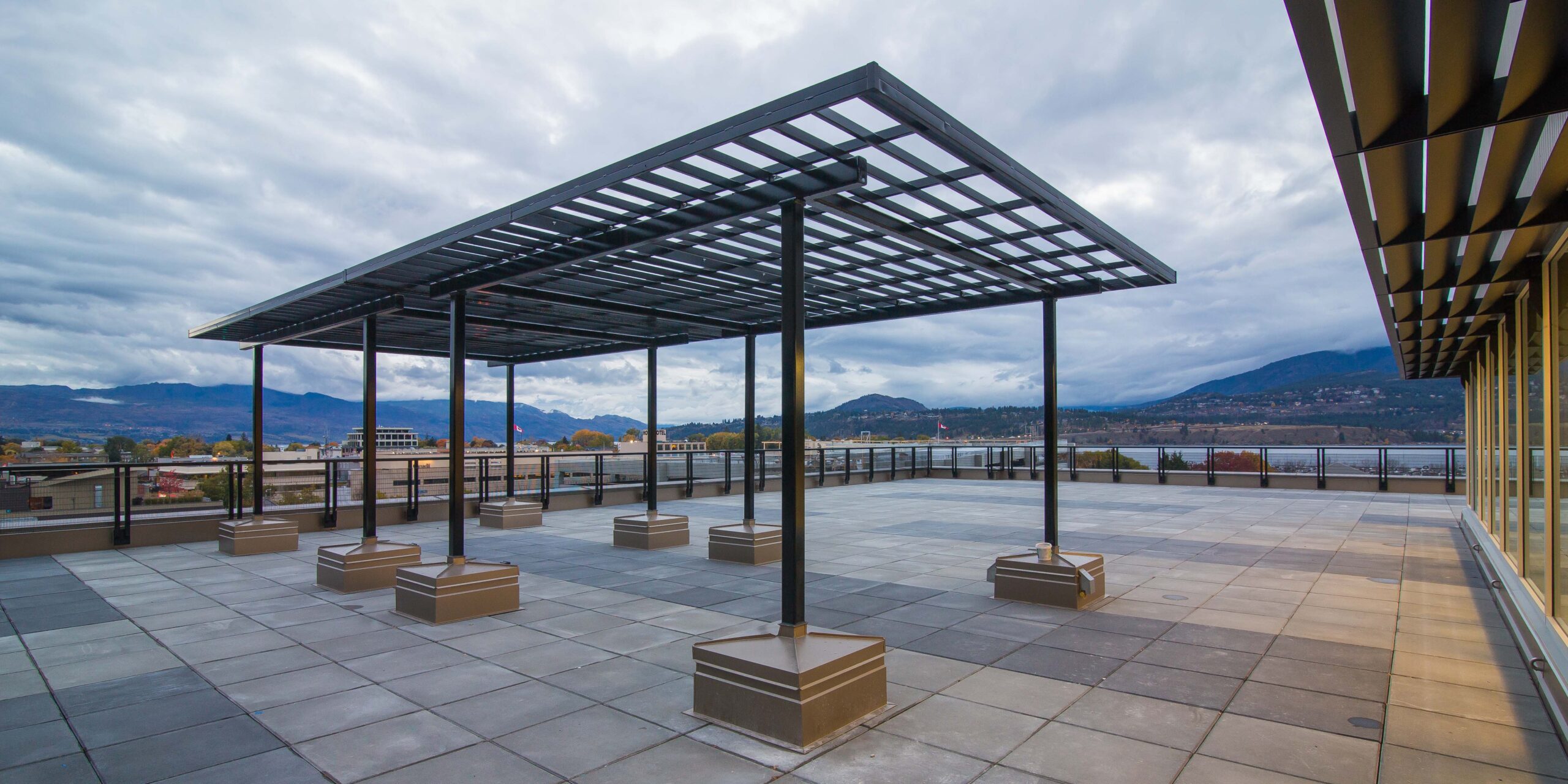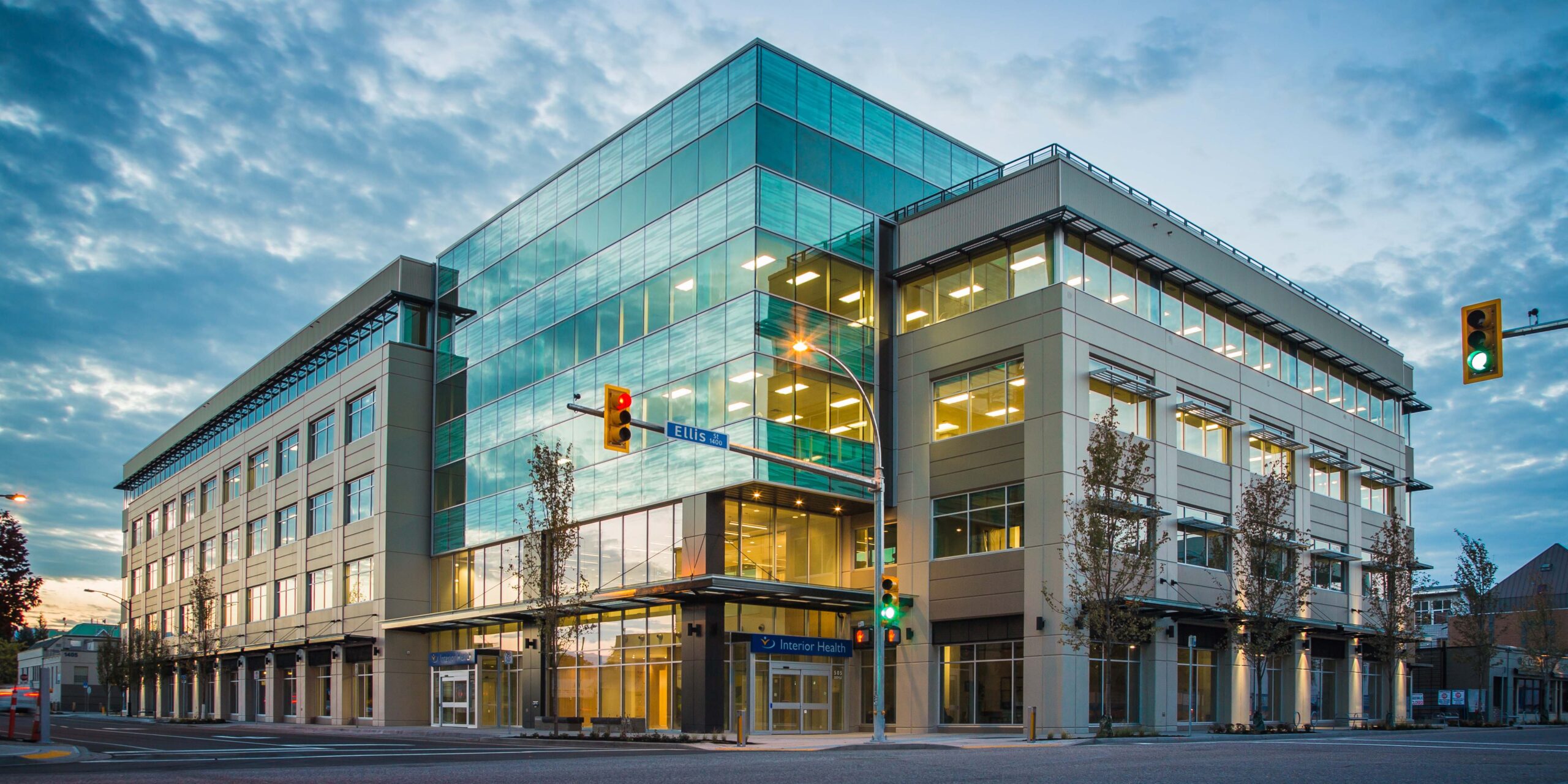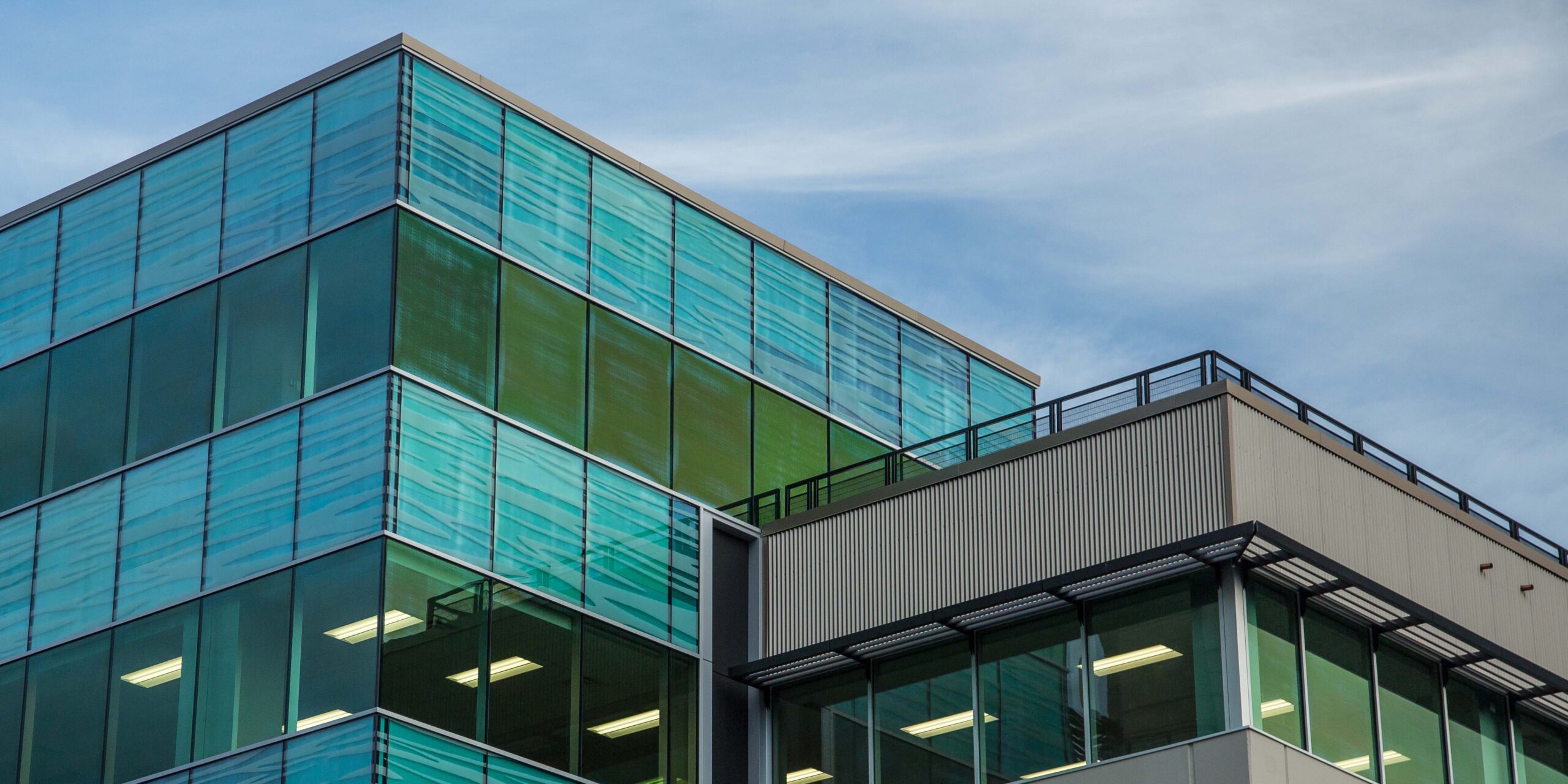 KELOWNA COMMUNITY HEALTH & SERVICES CENTRE
150,000 sq. ft. of commercial & Retail space
A bright and airy building promoting staff collaboration while delivering high quality care and a positive user experience.
In partnership with Bentall Kennedy, Gracorp developed the Kelowna Community Health and Services Centre, a 150,000 square foot office building that is leased to the Interior Health Authority. The centre houses approximately 800 staff who offer a wide variety of centralized healthcare services to support Kelowna residents and neighbouring communities. These services cover a range of community health, public health and administrative functions, including:
Kelowna Mental Health
Seniors Mental Health
Eating Disorders Clinic
Community Ambulatory Treatment Clinic
Capital Planning and Projects
Information Management/Information Technology
Workplace Health and Safety
Corporate Offices
The clinical space treats upwards of 500 patients per day.  In addition to housing clinical programs, the facility serves as a new home for many of the Interior Health Authority's corporate departments which were previously spread out across several locations throughout Kelowna. The centralized site will improve the delivery of services to clients and support synergies among programs. The flexible floor plates allow the Interior Health Authority to adapt to the ever-changing methods of healthcare delivery in a cost-effective manner.
The building includes a YMCA fitness centre and a pharmacy on the ground floor and has helped stimulate a revitalization of Kelowna's downtown core.